Emailing A Tattoo Artist: Secure Your Tattoo Appointment
To email a tattoo artist, you need to:
Write a compelling subject and greet the artist politely
Provide your personal information so that the artist can contact you
Provide design, size, and location information of your tattoo and include reference photos
Try to set up an appointment that suites both of your schedules
That is the short version of it. We are going to share some helpful guidelines for you. After reading the content of this article, you will learn effective methods of how to email a tattoo artist. So, let's begin.
Key Takeaways
To write an email to a tattoo artist, start with a polite greeting. Provide as much information as possible about your tattoo. 
Find out the channel your artist is most active on. You can DM the artist or email him based on his preference.
While communicating with the artist, try to stay professional and keep your email concise. 
How to Email A Tattoo Artist? Step-By-Step Guide
After finding an expert,  you can send him a message for a booking. And your email should be concise, to the point, purposeful, and complete information about your desired new tattoo. For this, your mail must consist of the following instructions:
Step 1: Write A Captivating Subject Line
The subject line of your email should be clear and concise so that it can be easy to understand what you want.
Some of the best subject lines are:
Inquiry about the tattoo schedule
Booking request for tattoo
Appointment request 
Ink design inquiry 
Step 2: Start With A Polite Greeting
Begin your email with a friendly greeting, like "Dear [Artist's Name]," or a simple "Hello." This initial greeting sets a pleasant tone for your message. Also, it shows your genuine interest in discussing your tattoo concept.
Step 3: Provide Your Personal Information
It is essential to give some information about yourself. Introduce yourself with your name. Also, provide a phone number so the artist can approach you easily.
Step 4: Provide Information About Tattooing
Here it would be best if you wrote everything about your tattoo idea. For this, you can include the following details in your mail:
Explain the design
Explain what kind of art design you want to have on your body. Describe it with the help of photos so that the artist can work confidently and comfortably.
Provide an approximate tattoo size
Give the artist an approximate body art size so that it can be easy to estimate how much time it will take and how difficult it will be. Many people need to give size details, which makes it difficult for an artist to get an accurate measurement. 
You can measure the tattoo size with a measuring tape. A ruler can also be used for this procedure. If a measuring tape or ruler is unavailable, you can use something whose size is known as a reference.
Tell the expert about the ink location
Inform the artist about the body part you want to get a new tattoo on. It is necessary to evaluate whether the body area chosen for the ink is suitable.
Send a picture of the body area that you wish to be tattooed. It will be easier for the designer to decide whether your selected design will fit perfectly in your body area.
Provide References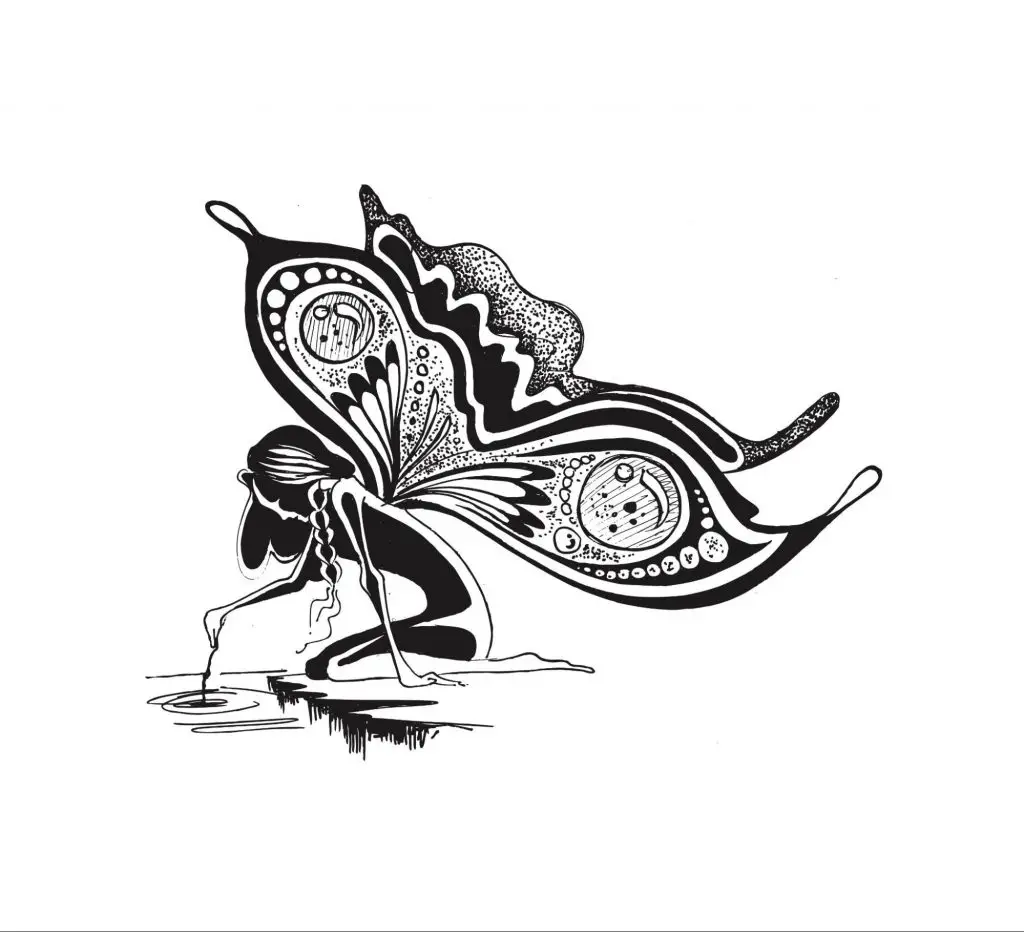 A reference is like a source of inspiration for your new tattoo, whether it's a picture, artwork, font, or photo. Explain what you like about it, such as style, colors, or technique. 
If it's a lettering tattoo, you can mention font names from websites with various options.
Provide your schedule
Although professional artists are looking for new clients, it doesn't mean they're free and waiting for you. Even professional artists have very busy schedules. So the best solution is to let him know about your schedule.
This way, an artist will find a suitable time to work comfortably for you. Also, it will help you get a tattoo according to your flexibility.
Ask questions about the tattooing process
You may have many queries about your first tattoo experience. So you can ask questions related to the procedure and recovery. Your body art artist will surely answer your questions to prepare you for the process. For example, you can ask:
How painful is tattooing for the first time?
Can you suggest any other design that suits me?
How much time will it take to heal properly?
On which part of the body does the tattoo last longer?
When can I start working out after getting a tattoo?
Templates for Emailing A Tattoo Artist
To make your process easier, I'm sharing a sample email here.
Subject: Tattoo Inquiry – Celestial Night Sky Design
Hello (ARTIST NAME),
I hope this message finds you well! I'm eager to learn about your upcoming appointment availability. If possible, I'd prefer morning slots, as my afternoons are usually occupied. However, I can definitely work around the timing.
The tattoo concept I have in mind is inspired by the celestial night sky. I'm considering a captivating scene to be inked on my upper arm area, where I have some space available. For your reference, I've attached an image of the spot.
After browsing your Instagram, I was amazed by your remarkable talent. There's a particular piece featuring a serene moonlit sky with silhouetted trees that truly resonated with me. The way you captured the ethereal beauty was amazing. I'd love to explore a similar mood for my tattoo.
In terms of sizing, I'm looking at approximately 6 inches in height and 4 inches in width.
Your insights and suggestions will mean a lot to me, so feel free to share your thoughts. If an in-person discussion works better, I'm more than happy to visit your studio.
Thanks in advance for your time.
Best regards,
(YOUR FULL NAME)
Is It Okay to Inquire About Price in the First Email to a Tattoo Artist?
No, it's recommended not to inquire about the price in your first email. Instead, focus on sharing details about your design preferences, like size, placement, and colors, so the artist can give you an accurate estimate. Avoid overwhelming them with too many specifics at this stage.
Can I DM a Tattoo Artist?
The choice here varies based on what the artist likes. Many artists actually favor email communication. It lets them think through their reply and put their message together thoughtfully. This way, they don't have to rush with an instant response as they might with direct messages.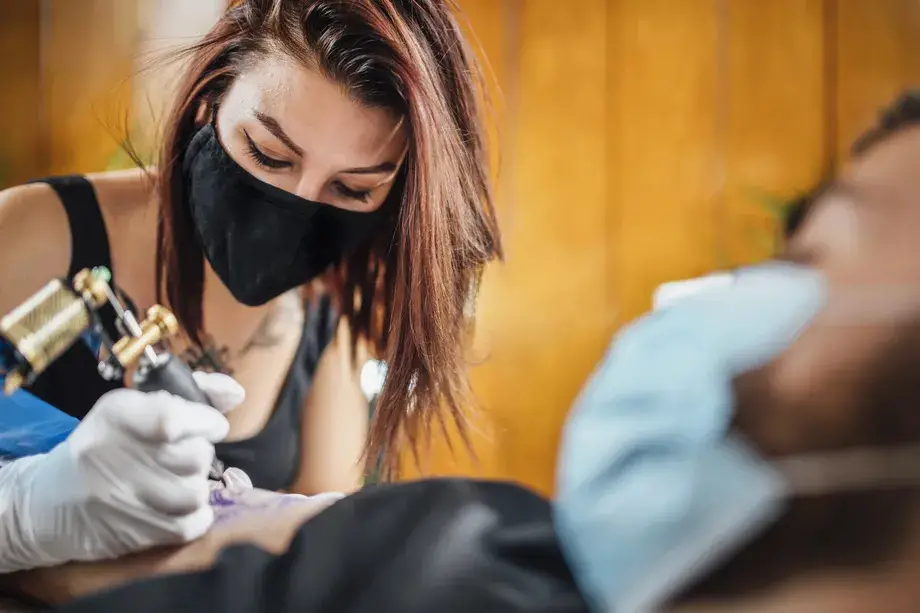 Nowadays, Instagram is the go-to for artists to display their creations. Almost all tattoo artists share their contact details right in their Instagram bio. So, that's your initial stop for finding the best way to connect with them.
Tips for Effective Communication
Effective communication plays a crucial role in building a positive relationship with your tattoo artist. To communicate politely, consider these tips:
Stay Professional: While being friendly is great, avoid overly informal language or slang. This keeps things professional and respectful.
Check for Errors: Before sending your message, give it a read-through for grammar and spelling mistakes. This shows your attention to detail and commitment to clear communication.
Use Punctuation and Capitals: Make your email easy to read by using proper punctuation and capitalizing where needed. Clear sentences and punctuation marks help a lot.
Be Brief: Keep your email concise and focused on your tattoo idea and questions. Avoid going off-topic, as it can confuse the artist.
Remember, a little effort in your communication can go a long way in ensuring a positive interaction with your tattoo artist.
Frequently Asked Questions (FAQs):
How Long Does It Take A Tattoo Artist To Respond To An Email?
The process of responding may take weeks or months. In other words, it may take some time, so be calm and wait for it. In another case, you can resend your email if there is no response within a month.
What Can I Do If My Tattoo Artist Doesn't Respond?
If you don't get a reply from your tattoo artist, try reaching out through different ways. Check your email's spam folder, and if needed, contact them by phone or social media. If you still don't hear back, it might be worth considering another artist who's more responsive and reliable for your tattoo.
Are Tattoo Artists Okay with Using Copied Designs?
Tattoo artists want to express their distinct styles and creativity rather than copying others' designs. Moreover, there can be copyright concerns involved. For that reason, you should not ask the artists to do copied designs for you. 
Conclusion
Sending an email is a convenient and professional way to get an appointment with a body ink designer. And in an email, you need to mention the required information to get the desired body art. 
For this, provide basic details about your design and everything necessary. To make your process easy, I have shared a sample email on how to email a tattoo artist in this article. The steps shared with you can help you create a concise and clear message.